Wow, I managed to get behind on even just wrapping up the whole stupid month. Eesh. Why is life so crazy?!?!
But hey, because it's not crazy enough I'm totally trying to do NaNoWrimo again. Which I kind of try to do every year and have managed to finish all of once with a horrible novel that I will won't show to ANYONE EVER. Except for that one person I sent it to. Who I'm pretty sure never read it. AND I'M NOT REMINDING YOU YOU KNOW WHO YOU ARE DON'T READ IT.
But maybe this year will be better?
I'm actually not really stressing about it. It's just sort of a fun side thing I'm doing while I'm working on all of the other things that are taking up my brain space. I need to just play sometimes. That's all.
If you're over there, buddy me! I'm theladysrevenge there as I am everywhere else on the internets. Including here. It's who I be.
Lord, I'm also sleep deprived. Super crazy so. Wheeeeee!!!!
How about that election?
Okay, I really am going to talk about Halloween now.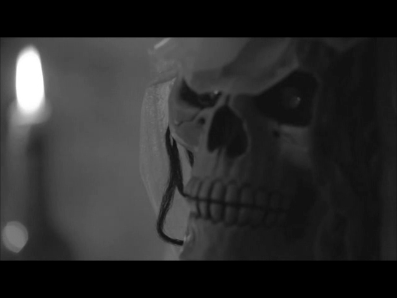 I managed to do a little better with the watching than I did with the writing. Here's the full list of the scary movies I fried my brain with!
House on Haunted Hill (1959)
The Haunting (1963)
The Cabin in the Woods
House on Haunted Hill (1999)
The Legend of Hell House
V/H/S
The Ghost and Mrs. Muir
Event Horizon
Don't Look Now
The Ring
The Sentinel
Paranormal Activity
The Changeling
The Masque of the Red Death
The Gate
Stigmata
The Baby's Room
A Tale of Two Sisters
The St. Francisville Experiment
Stir of Echoes
Lake Mungo
Apartment 143
House (1986)
The Devil's Backbone
The Orphanage
Ringu
Dementia/Daughter of Horror
The Innocents
Sinister
The Frighteners
Slither
The Innkeepers
So 32 movies in all which isn't bad for just over a month's work (I started watching in late September). And almost half of those I'd never seen before. I'm really sad I never got to write about Legend of Hell House, The Innkeepers, The Innocents, and a few others. Maybe next year?
My total movie count then for the year is up to 178 as of the end of October. Of those, 116 were movies I hadn't seen before.
Is this starting to sound insane? It's starting to sound insane to me. Now I think it's kind of obvious I'm not going to make it to 365 movies before then end of the year but at this point I'll be happy with hitting the 200 mark. November is really busy right now but it might get a little less so? And December will be a weird mix of busy with the holiday stuff and not busy with the part where work gets really slow around the holiday stuff. I think I can manage another twenty movies in the next two months. Let's do it!
Okay, that's it. Horror month was fun even if I didn't quite make it to 31 days. I might try it again next year. Yay scary movies!